About GSUR
The GSUR program will
Explore the links between such diverse and yet complementary disciplines as computer science, electrical engineering, nursing, sociology, medicine and clinical psychology
Give participants a unique experience of collecting and seeing their own sensor-based activity data
Participants in the program will be asked to complete a 1-credit online summer course, consisting of video lectures with quizzes, and to contribute to data collection by wearing smart watches for 1 month and answer activity queries. Participants will be awarded $3,000 for their involvement in the program. Participants must have been enrolled as a full-time undergraduate student at a US institution during the 2020-2021 academic year. If participants are not current students at Washington State University they will need to apply as a non-degree student. Tuition and fees for the 1-credit class will be paid by the program.
Additionally, a goal of the NIH and the Gerontechnology training program is to increase the diversity of the aging, health, and technology scientific research workforce. The program follows the National Scientific Foundation's research-based definition of underrepresented individuals in biomedical research (i.e., individuals from racial and ethnic groups, individuals with disabilities, and individuals from disadvantaged backgrounds). You do not need to meet one of these criteria to apply.
This program is supported in part by NIA grant R25AG046114.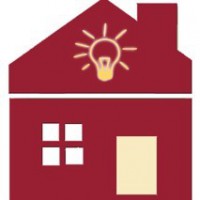 This program is funded by NIA grant R25AG046114 and is carried out as a collaborative effort between the Center for Advanced Studies in Adaptive Systems (CASAS) and the Department of Psychology at Washington State University.