About GSUR
The GSUR program will
Provide undergraduates with an opportunity to conduct hands-on research in the emerging field of gerontechnology.
Explore the links between such diverse and yet complementary disciplines as computer science, electrical engineering, nursing, sociology, medicine and clinical psychology.
Expose students from a wide variety of institutions and demographic backgrounds to a research team environment.
Give participants a unique experience of staying in our Living Laboratories apartments.
Lead seminars to give participants an understanding of research methods and ethics.
Infuse participants with a desire to continue research in graduate school and their careers.
Experience eldercare work environments with our partner facilities in the region.
Our new GSUR program will provide 8 students each year with independent and team research projects that are conducted in the context of existing, well-established research efforts on campus. These participants will consist of undergraduates from all around the country and exceptional high school students from the Pullman/Moscow schools. Within this framework, students will work on unique state-of-the-art research projects that are selected based on preferences indicated by past students as well as highlighted needs in the research field. Students will work as a team and under the mentorship of research faculty, graduate students, and postdocs. GSUR participants will have the opportunity to work with WSU graduate students who are also being trained to lead research efforts in the multidisciplinary area of gerontechnology. The GSUR program will be nine weeks in length and will be held during the summer each year of the program.The Smart Environments GSUR site at WSU would become part of a community of undergraduate scholars that live, work, and socialize together each summer on the WSU campus. Undergraduate participants will be awarded $4000 plus housing, and high school students will be awarded $2500.
This program is supported in part by NIA grant R25AG046114.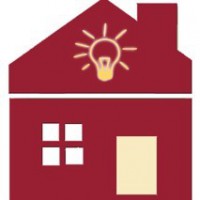 This program is funded by NIA grant R25AG046114 and is carried out as a collaborative effort between the Center for Advanced Studies in Adaptive Systems (CASAS) and the Department of Psychology at Washington State University.